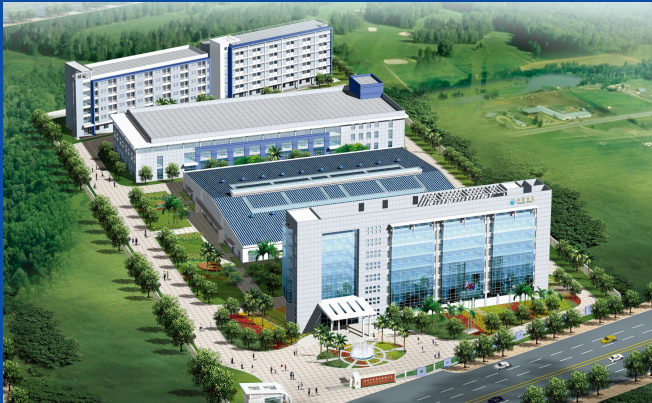 Quanzhou Tianchi Electric Import & Export Trade Co, Ltd. be a subsidiary of Quanzhou Seven Stars Electric Co, Ltd. establish to develop overseas market and to serve overseas customers more professionally. Company is located in seven-star industrial park in Jiangnan High-tech Development Zone, Li Cheng District, Quanzhou City.
Seven Stars Electric Co, Ltd. found in 1995, Is a national high-tech enterprise dedicated to R&D and production of electric power insulation products and high-voltage transmission and distribution products. In 2012, company was restructured from a state-owned enterprise to a joint-stock enterprise, main products are: ring main unit, cable branch box, high & low-voltage complete sets of equipment, power clairvoyance, cable connectors, cold-shrinkable cable accessories, insulators, lightning arresters, etc. Company has a registered capital of RMB 150 million and fixed assets of RMB 200 million, and has a production plant of more than 60,000 m²s and more than 1,000 employees. In 2021, the company will achieve a turnover of RMB 810 million and tax revenue of nearly RMB 30 million. The annual output value is expected to exceed 1 billion yuan in 2022, and company products have been sold to Vietnam, Philippines, Brazil, South Africa, Singapore, Malaysia and other countries.
Fixed Assets
Millions RMB
The company applies scientific management system to ensure product quality. It has passed GB/T19001 QMS, GB/T24001 EMS, ISO45001 OHSMS and CNCA-00C-005 " Implementation Rules for Compulsory Product Certification - Factory Quality Assurance Capability Requirements " (3C) certification, and has also completed the certification of the integration of two management systems, energy management system and intellectual property management system. Company has been awarded as " High-tech Enterprise ", " Excellent Enterprise " and " Excellent New Product " in Fujian Province, and won honors such as " Contract-abiding and Credit-keeping " enterprise, " Advanced Collective " and " Big Taxpayer " in Quanzhou City, and recommended by State Economic and Trade Commission as advanced unit of national urban and rural electric power system. The company has also established an electrical insulation technology center of Beijing, a power electronics technology center / centered on / around Fuzhou, as well as well-established technology centers in Quanzhou and Amoy.
The company has three production bases, a total of more than 60,000 m² of production plants. Including high-voltage insulation workshop, sheet metal processing workshop, power distribution switchgear workshop, power electronics workshop, with physical and chemical materials, mechanical tension, electrical properties, high-voltage insulation, high and low temperature, electromagnetic compatibility and other fully equipped test room, formed a complete R&D, production and testing system for power insulation and high-voltage transmission and distribution products of 500kV and below voltage levels.
Among them, power distribution product production line introduced by the German CNC punching machine, laser cutting machine, CNC bending machine, shearing machine and other sheet metal processing equipment and Panasonic robot welding, helium (nitrogen) leak detection, pressure testing and other equipment.
In addition to producing core components such as switches and operating mechanisms, we also assemble indoor and outdoor ring main units, high and low voltage complete sets of equipment, etc.
With production capacity of assembling ring network cabinets, branch box, integrated distribution box, low-voltage branch box and low-voltage reactive power compensation box with an annual output of up to 100, 000 units, and insulation product production line 10-35kV cable accessories production line, can produce 100,000 sets per year.
Meanwhile, new products such as an intelligent station house, electric power, clairvoyance, open silica gel, pillar type grounding hanging ring, etc. Developers are sold with good market feedback. Going forward, our company will increase its efforts in new product development, introduce advanced automation equipment, strive to find products suitable for electric power market demand, further optimize the product structure and improve product market competitiveness. In the future, Seven Stars will continue to innovate in technology and enhance personalized service, and build an international brand of excellence in the international power sector with a global vision and sustainable strategy.